In today's K-12 schools, bullying is a constant fear many children face every day. Bullying not only has an emotional impact on a child, but physically as well. Children are violently pushed, shoved and even beaten. Violence from bullying or for any other reason needs to stop. Schools cannot watch every child at every second of every day, but there are policies and guidelines students, parents and teachers can follow in order to prevent violence or bullying from happening.
Here are 3 guidelines to prevent bullying and violence from occurring at your school.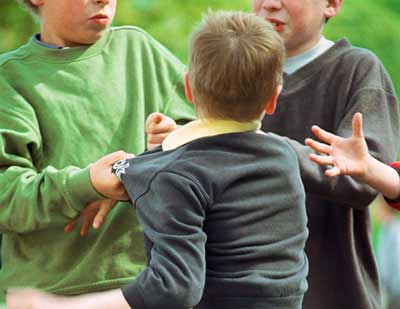 According to a Centers for Disease Control report "about 828,000 students each year are victims of non-fatal victimization while on school property." This exemplifies the importance of taking violence and bullying seriously.
1. Develop Emergency Preparedness Plans. Every school has different plans to stop violence or bullying from happening. One rule that should be included is a zero-tolerance policy for students to bring weapons of any kind into school. "Some plans may require students to wear uniforms and implement security measures, including metal detectors and visitor sign-in," as stated by edweek.org. It is important to have students, teachers and staff feel safe at school and not worrying about violent behaviors. <<Download Our Emergency Preparedness Guide>>
2. Develop School-Wide Bullying Prevention Policies. Schools need to have standard rules and policies for how students, teachers and staff act towards one another. The principal is responsible for standardizing high expectations and goals for good manners and behaviors. Implementing rules for teachers to promote honesty, integrity, kindness and respect are key qualities to discouraging violence. <<Download Our Bullying Prevention Policies>>
3. Educate Teachers and Students on Violence Prevention.
Teachers should understand how to clearly identify rules and constructive methods of communication in order to prevent violence or bullying. Teachers need to communicate to students how important it is to report any acts of bullying or violence immediately. However, students may be afraid to "tell on" someone in fear of the violent student doing the same act towards them. However, there are anonymous two-way communication methods out there so students can feel at ease about reporting bullying and violence to school administrators.
Violence and bullying are difficult issues to manage, but it is important to take both harmful acts very seriously. There may always be scenarios of violence and bullying in K-12 schools, but with the support of students, parents and teachers violence and bullying prevention is possible.