Bullying and cyberbullying are chronic issues for K-12 students today. When a child is exposed to bullying, the long term effects can be severe, even generating anxiety and depression over time. If a child's anxiety is persistent enough – it may cause nightmares, night terrors, and sleepwalking. Parasomnias, or unwanted events and experiences during a sleep cycle, can also be linked to bullying.
A recent study by Professor Dieter Wolke and Dr. Suzet Tanya Lereya of the University of Warwick in the UK suggests, "Nightmares may occur when anxiety exceeds a threshold level, and several studies have suggested that trait anxiety may be related to the frequency of parasomnias. However, even after controlling for pre-existing anxiety problems, our results showed that being bullied may increase the risk for parasomnias."
This study was based on 6,796 children between the ages of 8-10 years old and included children who are bullied and children who bullied others. The results were as follows
- Children who were bullied at ages 8-10 were more likely to experience sleepwalking, nightmares or night terrors at the age of 12 than those who were not bullied.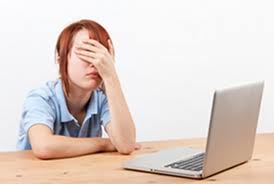 -
Children who were severely
bullied
at ages 8-10 were more likely to have both nightmares and night terrors at age 12.
- Children who were bullied and bullied others were most likely to have parasomnias.
- Children who bullied others at ages 8-10 and were not victims of bullying had no increased risk of parasomnias.
If a child consistently has nightmares, night terrors, sleepwalking or any other parasomnias, the child's parents should ask them about bullying. If bullying is a continuous issue, then the parent should talk with the child's school to find out the best method to prevent bullying in the future.