In the year 2014 alone, eRate discounts saved K-12 schools a total of $ 2.4 billion for e-mail, voice mail and website hosting applications. According to the FCC, starting in 2015, this crucial abundance of discounts will no longer be available.
The cancellation of eRate discounts will propose an intense, most likely negative, change to many K-12 school budgets. However, there are other applications that can be used for e-mail and web hosting sites that are currently free.
There are two free applications that are used within school communities today: Google Apps for Education and Microsoft Office 365 Education (A2 Plan).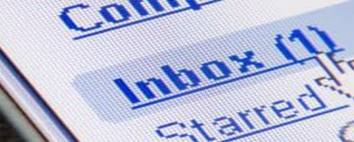 Google Apps for Education
- Includes g-mail (e-mail) accounts
- 30 gigabytes of storage per user
Microsoft Office 365 Education (A2 Plan)
- Includes e-mail accounts
- 50 gigabytes of storage per user
The Chief Technology Officer for Microsoft's U.S. education business, Cameron Evans said, "Microsoft has long been a committed partner to schools in helping implement technology tools that address their unique needs and meet budget requirements. Our Office 365 Education A2 plan has been available to education institutions for free since 2012, regardless of their eRate-eligible discount level."
Both of these applications are useful, but they do have their setbacks. For example, the Microsoft Office 365 Education application does not have free archiving capabilities, and this is a requirement for schools by state law.
Other setbacks include:
- Privacy and security measures that are often insufficient
- Legal terms are always subject to change with or without notice to the school
- Additional staffing and resources for support - there will be expenses even with a "free" application
What do you think of the latest eRate discount changes? Share your thoughts on our Blog!
To read more about e-Rate, check out another blog post!