As a property manager, you consider your tenants to be your clients, right? So like any other business, you understand the importance of tenant satisfaction at your commercial property. Losing tenants is far more costly than keeping them. It can also be time consuming.
Why
should property managers increase tenant satisfaction?
According to a
recent study by JLL
, it can take up to
two years
to regain lost income if a single tenant is to leave a commercial property.
This is staggering. Not only must a property manager refurbish a vacant unit, but factor in the costs of marketing and lost income as well.
Quite simply, your ability to keep tenants satisfied directly affects tenant retention and revenue.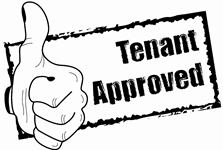 How can property managers increase tenant satisfaction?
JLL suggests building a "tenant management program". Understanding your tenants' business can help shape the environment in which they succeed and flourish. Some questions to ask:
- Does the property match their brand?
- Do the facilities help, not hinder, their operations?
- Are there expansion opportunities when the time is right?
Finally, the foundation of a successful tenant management program consists of effective and consistent tenant communication. Keeping in constant contact with your tenants and their employees will assure that they are in your best interest.
Did you know Alert Solutions offers a communication platform specifically for property managers? It's true! We help property managers provide personalized communications to tenants instantly via multiple communication channels like email, voice and SMS text messaging.
Download more information about Resident Reach today.