DMARC, which stands for "Domain-based Message Authentication, Reporting & Conformance", is a technical specification which asks mailbox providers not to deliver unauthorized email messages that appear to have been sent from the same domain. This helps reduce the potential for email-based abuse.
DMARC standardizes how email receivers perform email authentication such as SPF and DKIM. This means that senders will experience consistent authentication results for their email messages at AOL, Gmail, Hotmail, Yahoo! and any other email receiver implementing DMARC.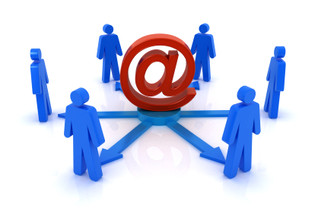 What does this mean?
Companies will no longer be able to send a bulk message from the domains, such as @yahoo.com or @aol.com, that have adopted DMARC. For companies that do attempt to do this, any recipient who uses an email account provider implementing DMARC will not receive the email.
Until DMARC, there was no "official" rule that banned you from sending a bulk email message from an AOL email account. Now Internet Services Providers are using DMARC to tell their users email accounts with their domain are not to be used for anything other than sending a personal message.
Companies should be aware of these changes in order to ensure their email marketing campaigns and other email notifications are being received. By implementing DMARC, senders can receive detailed periodic reports, indicating which messages were rejected and why.
DMARC is also beneficial in preventing spoofing/phishing of their domain. Since all non-aligned messages are rejected, SPAM sent using that domain would not go through either, which can help protect your brand.
For more information on email marketing best practices, download our email deliverability guide.