Many medical practices are utilizing patient portals more and more. Patient portals are useful tools to communicate and engage with patients between office visits. Patient portals allow each user to access patient information without having to call the medical practice or wait until the doctor's appointment to speak with someone in person. Creating an effective patient portal will increase a positively reinforced relationship between the patient and medical practice.
"Portals must be engaging, user friendly and should be integrated into clinical encounters so the care team can use it to educate, communicate, and support self-care and decision making," as stated by mediapost.com.
Here are 4 tips to improve the patient portal at your medical practice:
1. Improve Patient Communication: Remind patients they have access to your patient portal.
The patient portal should be presented to your patients at least one or two times when they are visiting the medical practice. Reinforcement will help promote the use of the patient portal.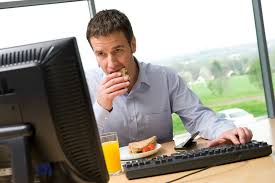 2. Use the Patient Portal to Educate Patients.
Many patients have questions about their own health. If the patient can not directly contact your office for non-emergency questions, your patient portal could provide links help with their answers.
3. Use an Online Scheduling Feature.
Allowing patients to schedule appointments online is beneficial to the patient and medical staff. The patient will not have to call, and possibly wait to speak with someone at the medical practice, Plus, staff will have more time to focus on the patients at the office and other vital tasks that need to be done.
4. Allow Patients to View and Pay Medical Bills Online.
Giving patients the option to view and pay medical bills online will save money on postage, and possibly prevent late charges for the patient. According to a recent study done by Intuit, "77% of patients would be willing to pay medical bills online if the option was available to them."
BONUS!
Another communication method to use along with the patient portal is automated patient notifications. These notifications are used to contact the patient via voice messages, SMS text message and email to remind patients about upcoming appointments, prescription refills, bill payments and more.
Increasing patient communication and engagement can be easier if your medical practice utilizes the patient portal correctly. The patient must know about the portal and what it can do to help them.
Want to learn more about Alert Solutions' patient communication solution? Download our Patient Communication Brochure today.