According to the Institute of Medicine, up to 98,000 patients die each year because of clinical communication failure.
From critical test results to follow-up notifications and appointment reminders, medical offices should always provide excellent patient communication. This not only benefits the patient, but will also benefits the medical practice by increasing patient satisfaction and decreasing the potential for malpractice.
Automated notifications can be delivered via patients' preferred communication methods including email, voice and SMS text messaging. This better ensures patients are receiving the message quickly and reliably and allows for medical offices to confirm delivery through real-time reporting.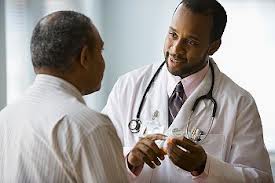 Other uses for these automated reminders include:
Wellness Reminders
General Health Tips
Important Dates for Clinics, Counseling, etc.
Medical offices should be aware, the greater patient communication there is, the greater patient retention they will experience. Through increased patient retention and cost reduction from benefits such as decreased missed appointments, decreased medical non-adherence and other issues facing the healthcare industry, medical offices can drastically increase their bottom line with automated notifications.
To learn about improving patient communication in your medical practice with automated reminders, download our brochure!