3 Ways to Enhance Tenant Safety at Your Property
One of the most important aspects of property management is tenant safety. Security issues at a property can often result in lower tenant retention rates and overall tenant satisfaction.
Here are 3 ways property managers can help improve tenant safety:
1.) Carefully Review Lease Agreements with Tenants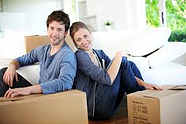 Have a "No Tolerance" policy for criminal activity and incorporate this into the lease.
2.) Consistent Tenant Communication
If there is unsafe activity happening in the community, tenants should have an easy way to inform the property manager.
3.) Handle Tenant Safety Issues Immediately
Most criminal activity is traceable. If you notice unusual activity or suspect criminal activity, take action.
Alert Solutions' Resident Reach application enables property managers to reach tenants wherever they are, using communication channels they prefer: email, voice and text.
Want to learn more? Download Alert Solutions Guide to Effective Tenant Communication today!