It's not that your email marketing campaign open rate isn't important. However, with the prevalence of preview panes, the metric that businesses need to pay attention to the most is their email marketing campaign click-through rate (CTR). And ideally, a high one.
But the question still remains, is there an average email marketing click-through rate? The answer is yes, well, sort of.The email click-through rate (CTR) is important because without it, you don't get conversions.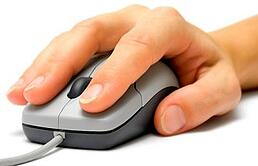 However, there's no single benchmark click-through rate, because CTRs depend on many of the following factors:
1.
Whether your
campaigns
are B2B or B2C;
2.
how relevant the message is to your target audience;
3.
your
email marketing campaign frequency
;
4.
your email marketing campaign opt-in process, and;
5.
your use of personalization and
list segmentation
.
With that being said, below are some average click through rates for email campaigns sent to a permission-based, house email marketing list:
B2B Email Marketing Newsletter Click Through Rates: 5% - 15%
If your CTRs are consistently below that level, you are probably providing content of little value to your email subscribers, or you're providing too much content within the email - eliminating the need for the recipient to click on and learn more.
B2C Promotional Email Marketing Campaign Click Through Rates: 2% - 12%
Email marketing campaigns with less than a 2% CTR may be a result of over mailing or a questionable email opt-in processes. To learn more about the double opt-in process, click here.
Emails Sent to Highly Segmented and Personalized B2B and B2C Lists: 10% - 20%
In comparison, email marketing campaigns with strong content and an unsegmented list are often in the 10%-15% range as well.
Triggered Email Marketing Campaigns: 15% - 50%
Triggered email marketing campaigns that are sent to recipients based on some behavior they showed, such as clicking on a product link, visiting a specific Web page, tend to have the highest average click through rates.
Check out this blog post for 5 easy steps you can take to improve your email marketing click-through rates today.