When you're trying to run a medical practice efficiently and effectively, missed appointments can be a major drain on revenues, workflow and staff morale.
Whether patients forgo their exams because of scheduling conflicts, transportation challenges, finance issues, anxiety, illness, improved health or just forgetfulness, the problem costs the U.S. healthcare system more than $150 billion annually, reports the Pittsburgh Post-Gazette.
"Each open, unused time slot costs a physician 60 minutes and $200 on average," advises Jamie Gier on news site Healthmgttech.com. "Factor in that no-show rates are as high as 30 percent nationwide, and you can see how that $150 billion figure is reached."
In truth, healthcare providers that don't take steps to address chronic issues like missed appointments must accept a share of the blame. But possible solutions are many. Consider the following:
1. Automated Appointment Reminders: The National Center for Biotechnology Information (NCBI) reports the most effective remedy to date has been appointment reminder messages sent directly to patients. Fortunately, digital tools can automatically convey reminders by phone, text and/or email to make that process ridiculously easy, especially when contact information is comprehensive and up to date. One report shows Kaiser Permanente, the nation's largest HMO, logged 1,873 fewer patient no-shows by sending such phone and text appointment reminders, saving some $275,000.
2. Pre-Paid Fees: Requiring pre-payment during scheduling can take patients aback, but it undeniably encourages them to show up.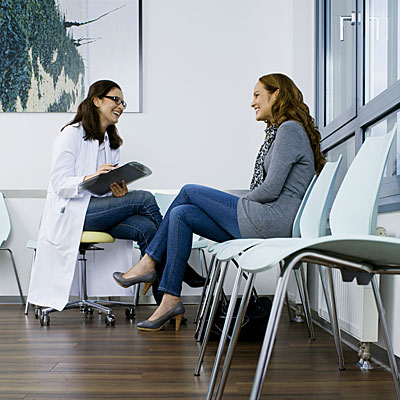 3. New Patient Orientation: Because newcomers tend to skip appointments more often, explaining the importance of keeping their appointments (perhaps even having them sign a "contract") may help. Note: NCBI studies show patient no-shows also tend to be younger, of lower socioeconomic status, subject to "psychosocial problems" and covered by government-provided health benefits.
4. Minimizing Lapses: Patient no-shows increase when more time lags between scheduling and appointments, reports the NCBI. Could you improve your medical practice's policies to prevent long waits?
5. Overbooking: Scheduling two appointments per time slot can optimize staff time but may well lead to frustration among waiting patients, increasing the likelihood they'll be future patient no-shows.
6. Optimizing Waiting Lists: Sometimes medical practices fill last-minute openings by keeping lists of patients who have the flexibility to fill appointment slots with minimal notice.
7. Keeping Track: Internally, post daily reports of your patient no-show percentage rates to incentivize staffers to work on them together. You may also wish to bar repeat no-show patients from further appointments.
8. Modeling Integrity: Respect your patients' time by avoiding cancelling appointments on your end.
Finally, medical practices can reduce the likelihood of patients consciously or subconsciously avoiding them by ensuring each experience is as positive as possible.
"One of the major reasons for no-shows is that the patient's expectations weren't met on the last visit," advises Paul Potter on EvidenceinMotion.com. "Wanting to avoid conflict by discussing the situation, they simply don't show for the next appointment. (But) by really getting to know them, you can pick up on preferences and simple things that add value for each patient."
Talk to Alert Solutions about customizing an automated appointment reminder system that can significantly impact your medical practice's patient no-show rate.