Common Core standards have been overwhelming the education world and sending school administrators and teachers through the difficult process of integrating these changes into their K-12 schools.
The use of mobile technology in K-12 classrooms has been growing; however the number of mobile apps available to school administrators and teachers has also grown exponentially. This includes the number of mobile apps available to help with the transition to Common Core standards.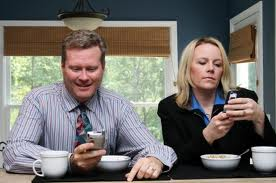 This leaves school administrators with a few questions: What Common Core mobile apps should our K-12 school use? What mobile apps will best help us make this transition?
First of all, school administrators need to determine their learning strategy. School administrators should also consider how it can be assessed with Common Core standard skills of communication, critical thinking and collaboration before adopting any Common Core mobile apps.
A recent District Administration article also recommends school administrators assess the Common Core mobile apps and ensure they meet the following criteria:
Allow teachers to modify content to meet the students' needs
Accommodate different learning styles, particularly for students with disabilities
Include a built-in assessment component to measure progress
Promote inventiveness by giving students a chance to create within the app
Simulate real-life situations in which students can apply the new Common Core concepts
Read more blog posts related to mobile learning here.